1/11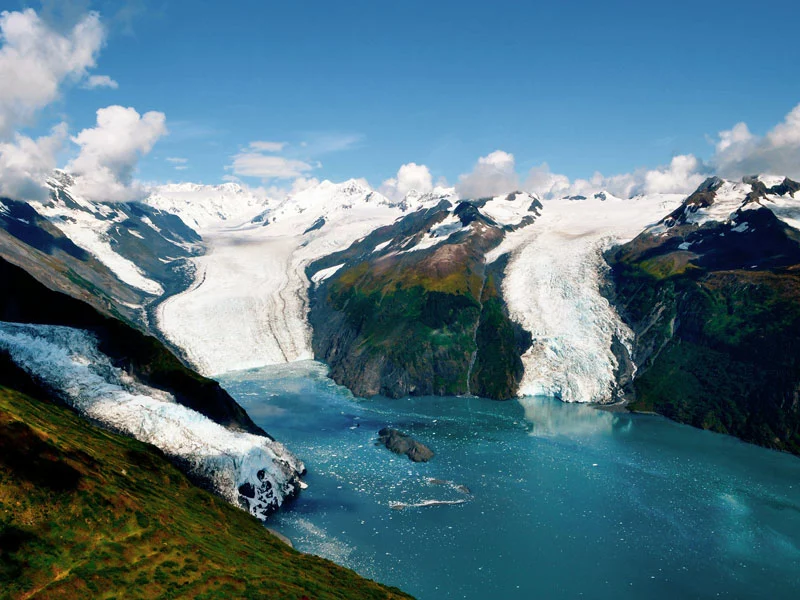 Alaska Stillpoint Lodge with Denali by Train | Prince William Sound
2/11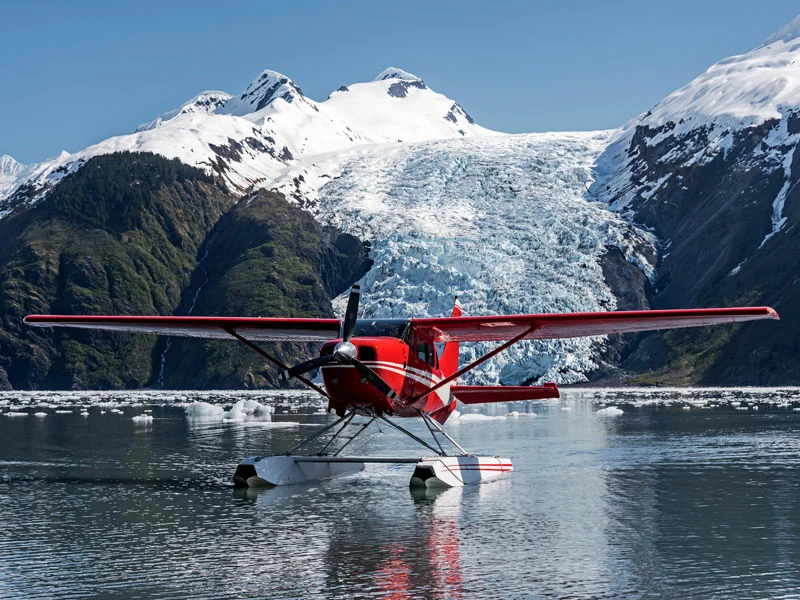 Alaska Stillpoint Lodge with Denali by Train | Private Pilot and Floatplane for the Day
3/11
Alaska Stillpoint Lodge with Denali by Train | Katmai Bear Viewing
4/11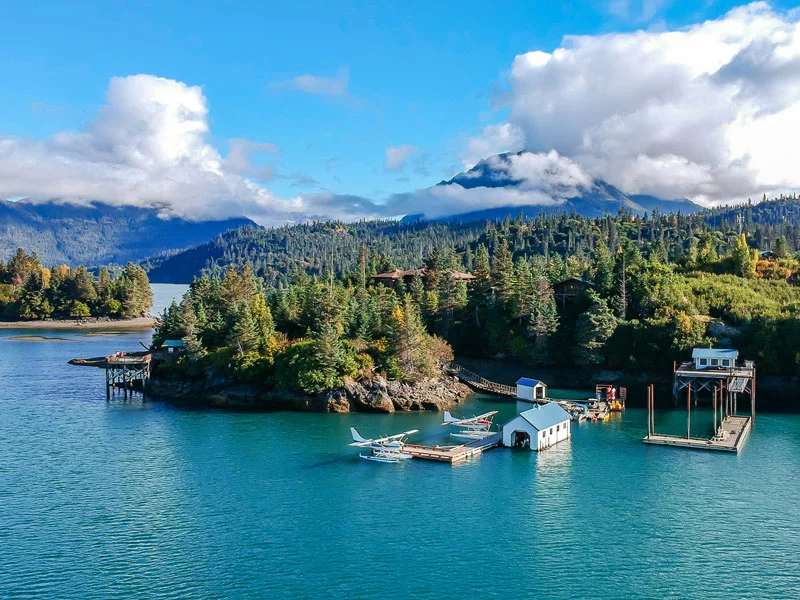 Alaska Stillpoint Lodge with Denali by Train | Stillpoint Lodge
5/11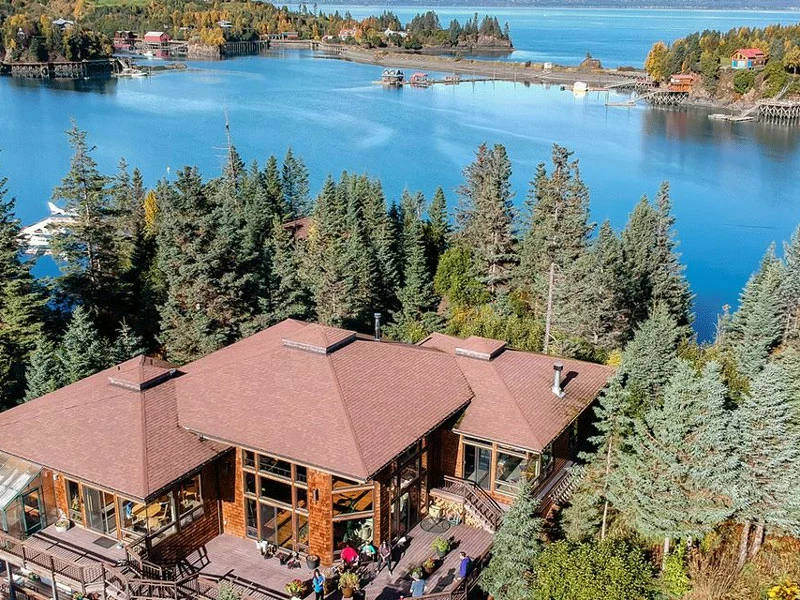 Alaska Stillpoint Lodge with Denali by Train | Stillpoint Lodge
6/11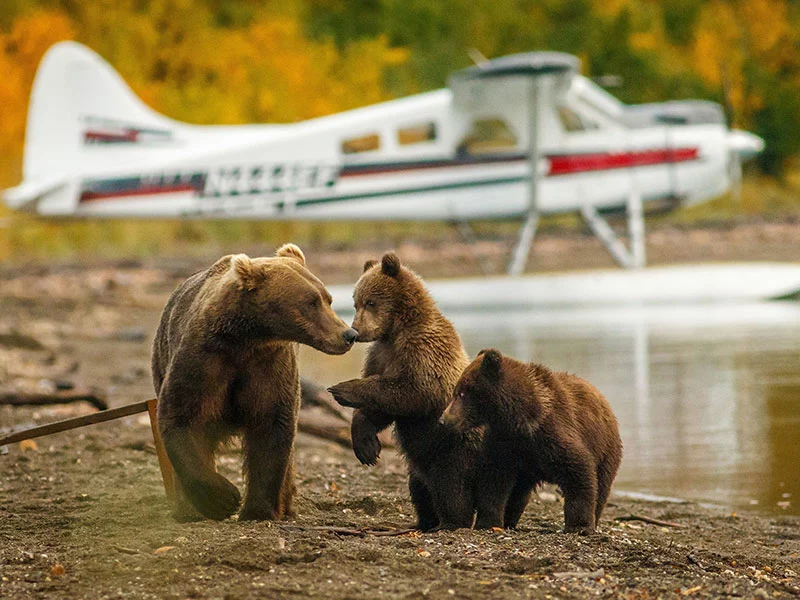 Alaska Stillpoint Lodge with Denali by Train | Katmai Bear Viewing
7/11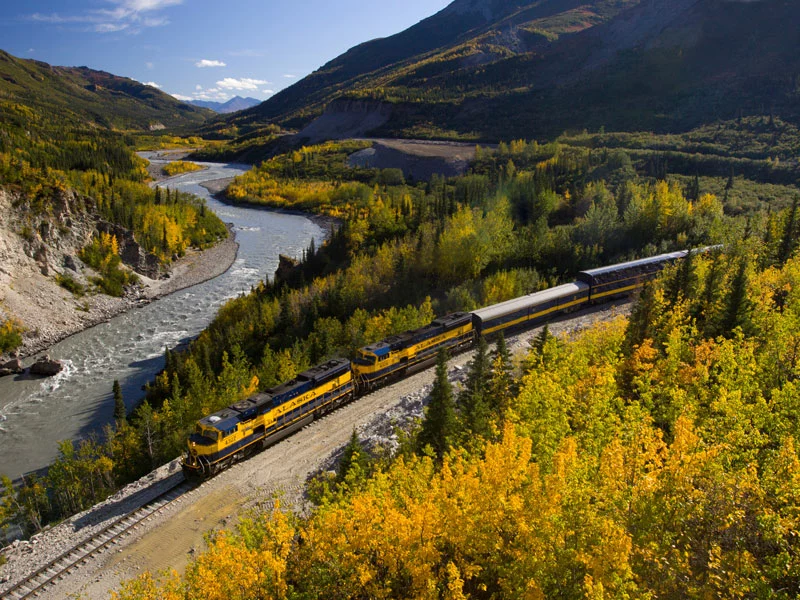 Alaska Stillpoint Lodge with Denali by Train | Alaska Railroad with Nenana River
8/11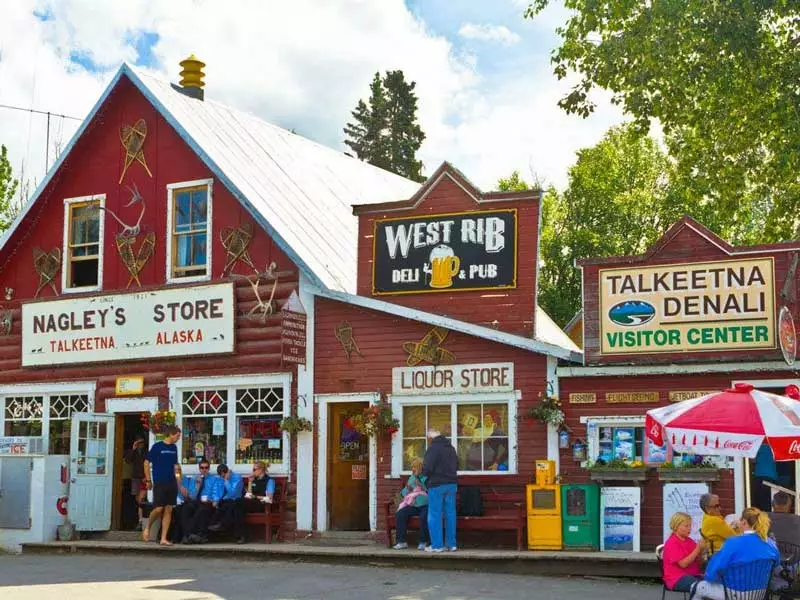 Alaska Stillpoint Lodge with Denali by Train | Talkeetna
9/11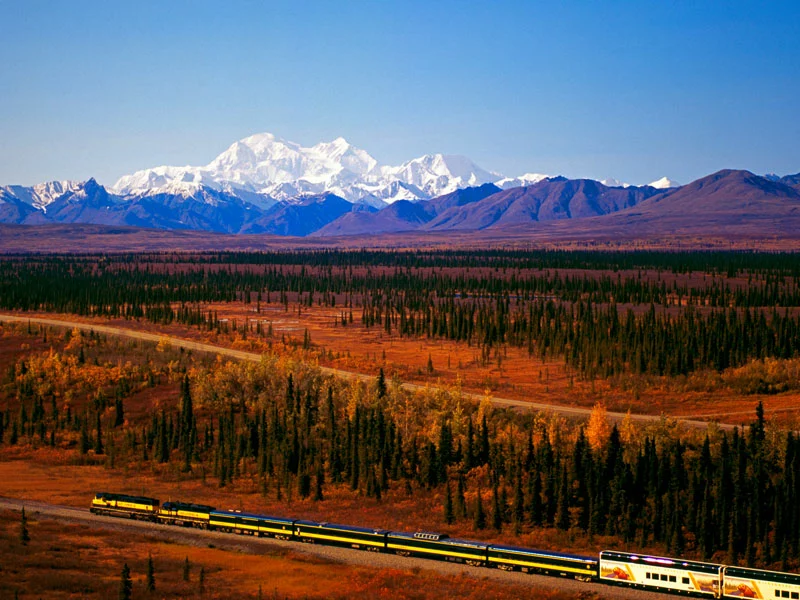 Alaska Stillpoint Lodge with Denali by Train | Denali with Alaska Railroad
10/11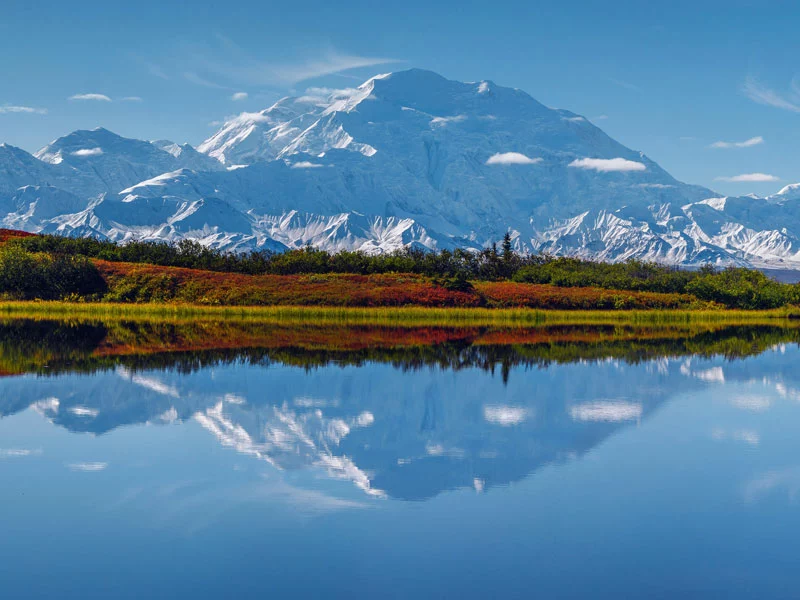 Alaska Stillpoint Lodge with Denali by Train | Denali National Park
11/11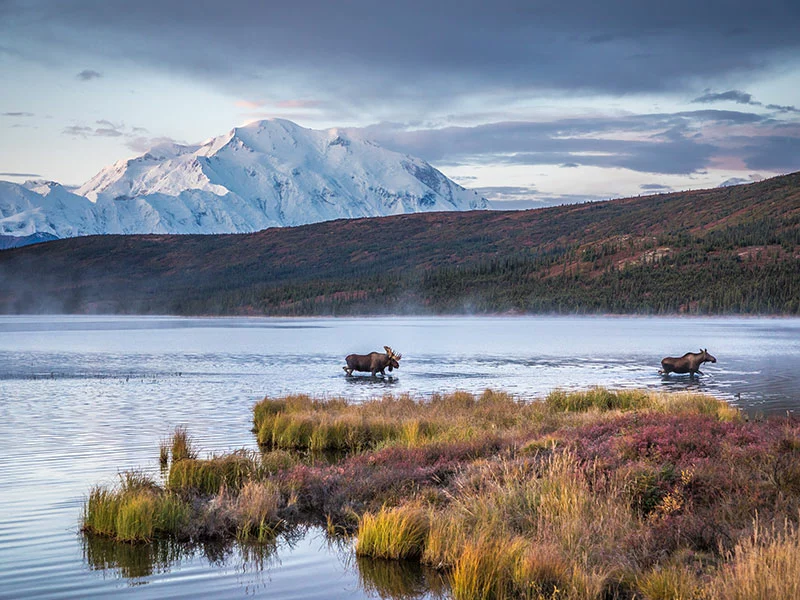 Alaska Stillpoint Lodge with Denali by Train | Denali National Park with Moose
Alaska Stillpoint Lodge with Denali by Train
INTRODUCTION
See the Last Frontier's diverse landscapes on this luxury Alaska rail tour with a stay at Stillpoint Lodge.
Take in an impressive amount of scenery and wildlife by land, air and sea, beginning with a full day in Prince William Sound guided by your own pilot and seaplane.
Check into the luxurious Stillpoint Lodge in Halibut Bay and spend a special day watching bears in Katmai National Park, then continue to Talkeetna to board Alaska Railroad to Denali and Fairbanks.
Day 2
Prince William Sound 26 Glacier Cruise | Alaska Railroad
Day 3
Anchorage to Stillpoint Lodge| Private Charter Floatplane Flight
Day 4
Stillpoint Lodge | Alaska Brown Bear (Grizzly Bear) Viewing
Day 5
Stillpoint Lodge to Talkeetna |Private Charter Floatplane Flight
Day 6
Talkeetna to Denali National Park Entrance | Alaska Railroad
Day 7
Denali | Freedom of Choice - Choose 1 of 4 Excursions
Option 1. Denali Highway Jeep Excursion | Self-Drive Guided 4x4 Excursion
Option 2. Tundra Wilderness Tour | Coach Tour
Option 3. Upgrade Option: Denali Summit Flightseeing | Small Aircraft
Option 4. Upgrade Option : Denali Glacier Landing | Helicopter
Day 8
Denali National Park Entrance to Fairbanks | Alaska Railroad
MAP
View map
DETAILED ITINERARY
Read more
INCLUDED
Read more
WANT TO KNOW MORE?
Arrange a call with an Alaska Travel Designer and bring your vacation to Alaska one step closer!
Schedule a Call
DATES & PRICING
Read more
REVIEWS
We saw spectacular sights, met warm and friendly people, saw the Northern Lights, and made a lifetime of memories. We want to thank you for the wonderful job you did in setting everything up, and also for your courteous assistance and recommendations along the way.
Nick Florida, United States
Alaska by Design created a perfect itinerary for my clients. They returned with great memories and were extremely pleased with all aspects of their trip.
Michael Figueriedo Spain
They were professional and pleasant to work with. When the fires starts in various areas that they would be touring Alaska By Design was great in helping to make adjustments to the clients reservations. The clients were thrilled with there trip.
Jemma L New York
Nothing was too much trouble for Jennifer or Karen when we were planning our holiday. They were able to tailor our trip to what we wanted. We have recommended Alaska by Design to our friends.
Anne Mathews Australia
Excellent services!Our clients were extremely satisfied with the itinerary, hotels and tours you have offered.We will contact you again for our next clients.Thanks again for all!
Polona Australia
I enjoyed working with Alaska by Design, I was introduced to them by Debra Roberts and Karen did a great job for me with a couple of my reservations
Haleh M California, USA
Excellent service. Clients enjoyed a wonderful experience!
Tina M Los Angeles, CA
Alaska Stillpoint Lodge with Denali by Train
Start planning your tailor-made rail vacation in Alaska by contacting our Alaska specialists
Call 1 855 465 1001US
Monday - Friday: 8am - 5pm PST
, Saturday: 8am - 4:30pm PST
, Sunday: 11am - 5pm PST
Send an email sales@alaskabydesign.com