Alaska Rail Tours | Luxury Alaska Rail Vacations
Rich with breathtaking sights, an Alaska rail tours reveals the crystalline blue of glacier ice, brown bears snatching salmon from a stream, the northern lights dancing overhead and Denali, the highest peak in North America. Aboard Alaska Railroad you'll experience it all, watching glaciers, mountains and wildlife fill the ever-changing panorama of your window. Want to feel that fresh Alaska air? Step onto the outdoor viewing platform, the only one of its kind.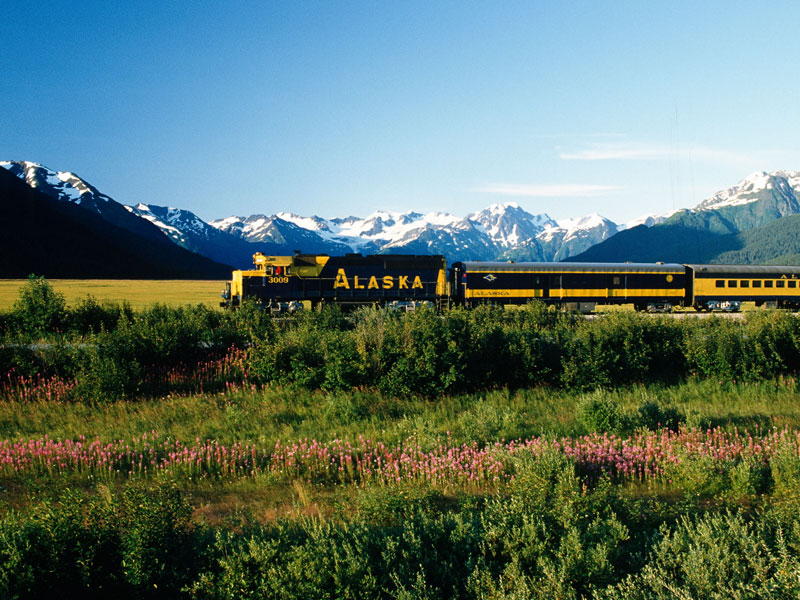 Alaska Railroad runs from Seward to Fairbanks, making for a scenic journey through Whittier, Anchorage, Talkeetna and Denali National Park. On the Denali Star and Coastal Classic trains, enjoy the world's only outdoor, upper-level viewing platform and keep an eye out for incredible wildlife.