Alaska is a breathtakingly beautiful state that offers a wide range of outdoor adventures, scenic landscapes, and cultural experiences. From majestic glaciers and snow-capped mountains to abundant wildlife and pristine wilderness areas, Alaska is truly a traveler's paradise. With so much to explore, planning an Alaska vacation can be overwhelming. That's why we've compiled a list of our favorite Alaska vacations for 2023, designed to showcase the very best of what this incredible state has to offer.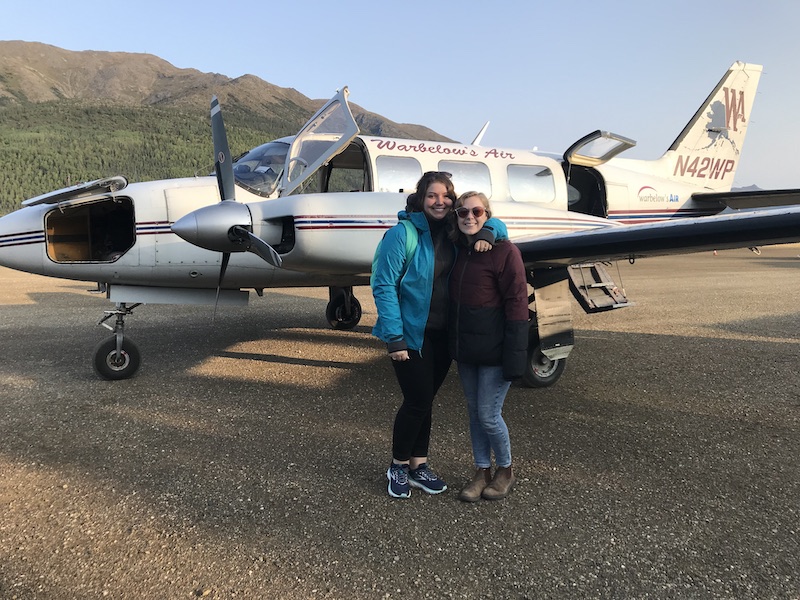 Alaska By Design Travel Designers Teagan and Abbie ready for their flight in Alaska

How to Travel Around Alaska
It's possible to drive for hours without passing another vehicle in Alaska and every turn offers a new, breathtaking vista. Perhaps you'll have a chance to cross paths with bears and other wildlife or to spot whales and orca's from the rugged coastlines. Much of Alaska's best scenery is only accessible by car, so a road trip opens the door to more options including some spectacular national parks. Having a car gives you the greatest freedom, total flexibility and independence to explore the USA's least densely populated state at your leisure.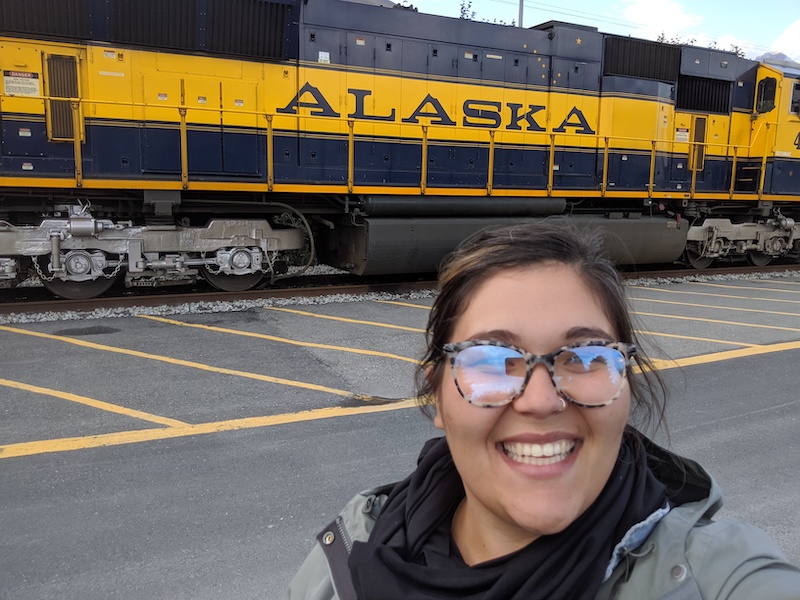 Alaska By Design Travel Designer Sam all set to board Alaska Railroad

If you'd prefer not to drive, Alaska Railroad stretches from Seward in the south –gateway to beautiful Kenai Fjords National Park– all the way to Fairbanks in the north, close to the Arctic Circle. That's a distance of almost 500 miles with stops along the way like Whittier for access to Prince William Sound, Talkeetna for flightseeing over North America's highest peak and Denali National Park. Standard class, known as Adventure Class, offers large picture windows, comfortable airline-style seats and on some routes, access to the Vista Dome car. GoldStar service offers glass-domed ceilings for truly panoramic views, an outdoor viewing platform and a full-service dining room.
If you're looking for a complete escape, Alaska offers some fantastic wilderness lodges many of which are only accessible by light aircraft. Here you can spend your time reading, walking, fishing, photographing the incredible scenery and wildlife or simply allowing yourself to unwind in secluded, idyllic surroundings with great accommodation and locally sourced food.
Below you'll find our recommended best Alaska vacations for 2023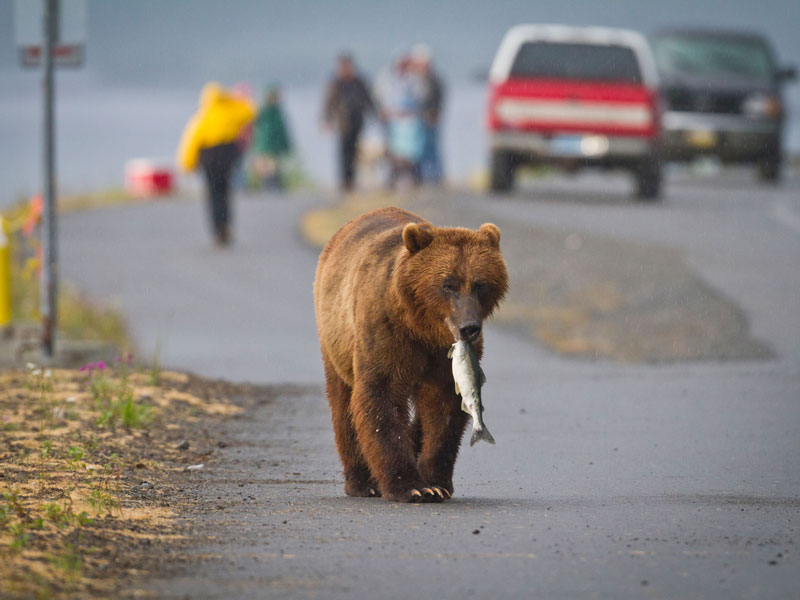 Alaska National Parks Self Drive Explorer
12 Days I View full itinerary details
This best selling 12 day Alaska road trip showcases three of Alaska's majestic National Parks. Cruise Kenai Fjords National Park, take your choice of tours at Denali National Park, witness Wrangell St. Elias National Park and take a glacier cruise into Prince William Sound. Don't forget to keep your eyes open for moose, bears, wolves, whales, sea otter and bald eagles as you adventure!
DAY 1 Anchorage to Seward

DAY 2 Seward | Freedom of Choice - Choose 1 of 5 Excursions

DAY 3 Seward to Talkeetna

DAY 4 Talkeetna to Denali National Park Entrance

DAY 5 Denali National Park | Freedom of Choice - Choose 1 of 4 Excursions

DAY 6 Denali National Park to Fairbanks | Sternwheeler Riverboat Cruise

DAY 7 Fairbanks to Chitina | Chitina to McCarthy | Flight

DAY 8 McCarthy | Kennicott | Root Glacier Hike

DAY 9 McCarthy to Chitina | Flight | Chitina to Valdez

DAY 10 Valdez | Prince William Sound Columbia Glacier Cruise with lunch

DAY 11 Valdez to Sheep Mountain Lodge

DAY 12 Sheep Mountain Lodge to Anchorage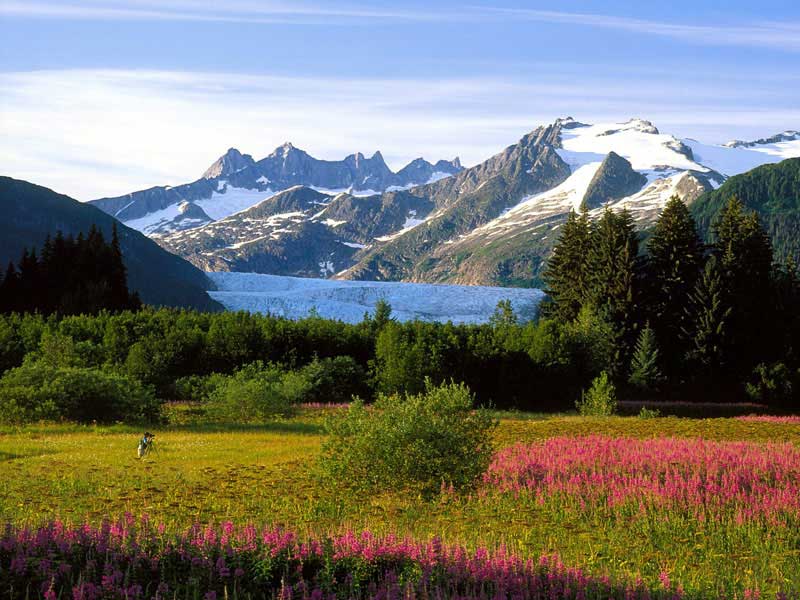 Alaska Aurora Rail Adventure
7 Days I See full itinerary details
A visit to Alaska is not only restricted to the summer months, and one such way to make the most of the clear, crisp winter weather is to travel by train. This itinerary takes you from Anchorage past Denali National Park to the northern city of Fairbanks where a stay at remote Bettles Lodge offers excellent aurora viewing possibilities.
DAY 1 Anchorage | Arrival

DAY 2 Anchorage to Fairbanks | Alaska Railroad

DAY 3 Fairbanks to Bettles Lodge | Flight

DAY 4 - 5 Bettles Lodge

DAYS 6 Bettles Lodge to Fairbanks | Flight

DAY 7 Fairbanks | Departure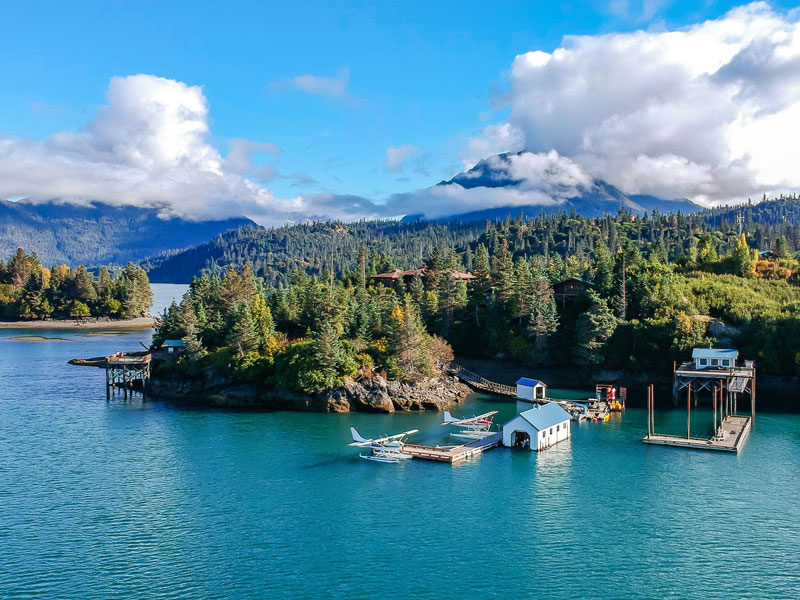 Image Courtesy of Stillpoint Lodge
Stillpoint Lodge
4-5 Days I See full itinerary details
Easily accessible from Anchorage by helicopter or float plane, Stillpoint Lodge offers rustic charm amongst forested surroundings. Numerous activities help you to make the most of your time in the Alaskan wilderness, and you'll have access to both Katmai and Lake Clark National Parks - famous for some of the best grizzly bear viewing in Alaska!
DAY 1 Stillpoint Lodge | Arrival

DAY 2 - 3 - 4 Stillpoint Lodge | Freedom of Choice - Number of Excursions based on number of nights at lodge
Option 1. Boat, Hike and Kayak: Glacier Lake Kayaking
Option 2. Boat and Bike: Remote E-Biking Adventure
Option 3. Boat and Hike: Grewingk Glacier Lake
Option 4. Boat and Mountain Hike: Summit Alpine Ridge
Option 5. Boat Cruise: Wildlife Photo-Safari
Option 6. Alaska Culture Experience: Homer or Seldovia Tour

DAY 4 - 5 Stillpoint Lodge | Departure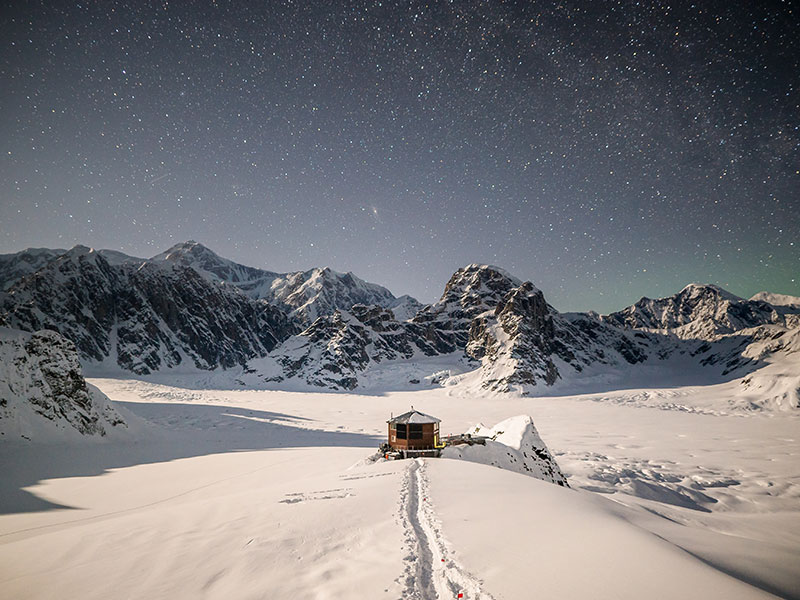 Image Courtesy of Sheldon Chalet
Sheldon Chalet Denali
4 Days I See full itinerary details
Sheldon Chalet is as unique as the surrounding Alaska Range is breathtaking. From the moment you step off the helicopter at the chalet to be welcomed with champagne and seafood, your world becomes the frozen expanse of the glacier and mountain peaks beyond. Head out onto the Ruth Glacier with a mountaineering guide and trek across the ice, then unwind in the sauna, sit down to a drink around the fire pit or search the skies for the aurora. On this 4-day trip, you'll have plenty of time to try various activities, soak up luxury at the lodge and make memories for a lifetime.
DAY 1 Anchorage to Sheldon Chalet | Helicopter

DAY 2 Denali | Sheldon Chalet

DAY 3 Denali | Sheldon Chalet

DAY 4 Sheldon Chalet to Anchorage | Helicopter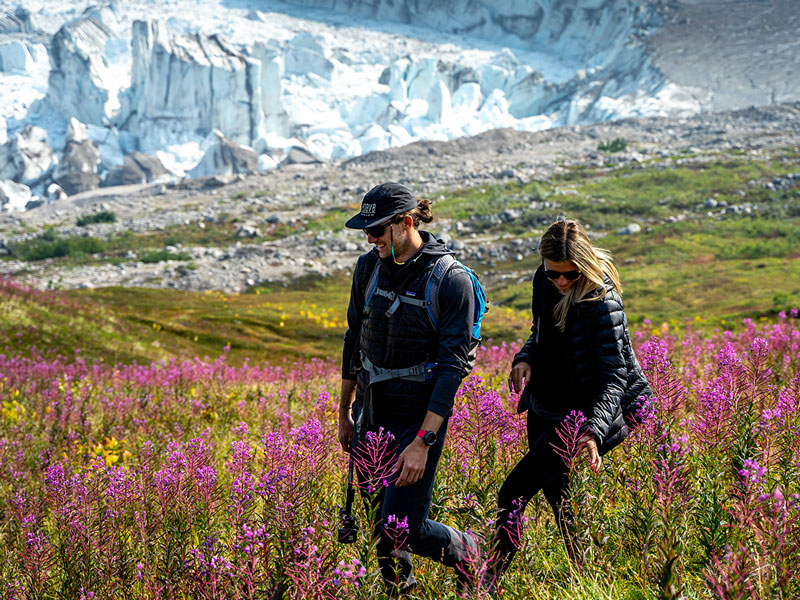 Image Courtesy of Tordrillo Mountain Lodge
Tordrillo Mountain Lodge
5 days I See full itinerary details
Easily accessible via a 40-minute flight from Anchorage, Tordrillo Lodge is a true wilderness retreat. With activities such as heli hiking, glacier hiking and fishing on offer, this is a great base from which the more adventurous can explore Alaska's great outdoors. If that doesn't take your fancy, simply unwind on the deck or in the copper hot tub.
DAY 1 Anchorage to Tordrillo Mountain Lodge | Floatplane

DAYS 2 – 4 Tordrillo Mountain Lodge | Choose 3 of 3 Heli-Adventures
Option 1. Heli Fishing
Option 2. Heli Hiking
Option 3. Heli Rafting

DAY 5 Tordrillo Mountain Lodge to Anchorage | Floatplane

Our Alaska Travel Designers have a wealth of other ideas to offer, so get in touch to discuss your dream trip. To request rates and check for early booking offers, contact us toll free at 1-855-465-1001 or email sales@alaskarail.com and the team will gladly provide you with a free custom quote.